Today we said goodbye to Sofia.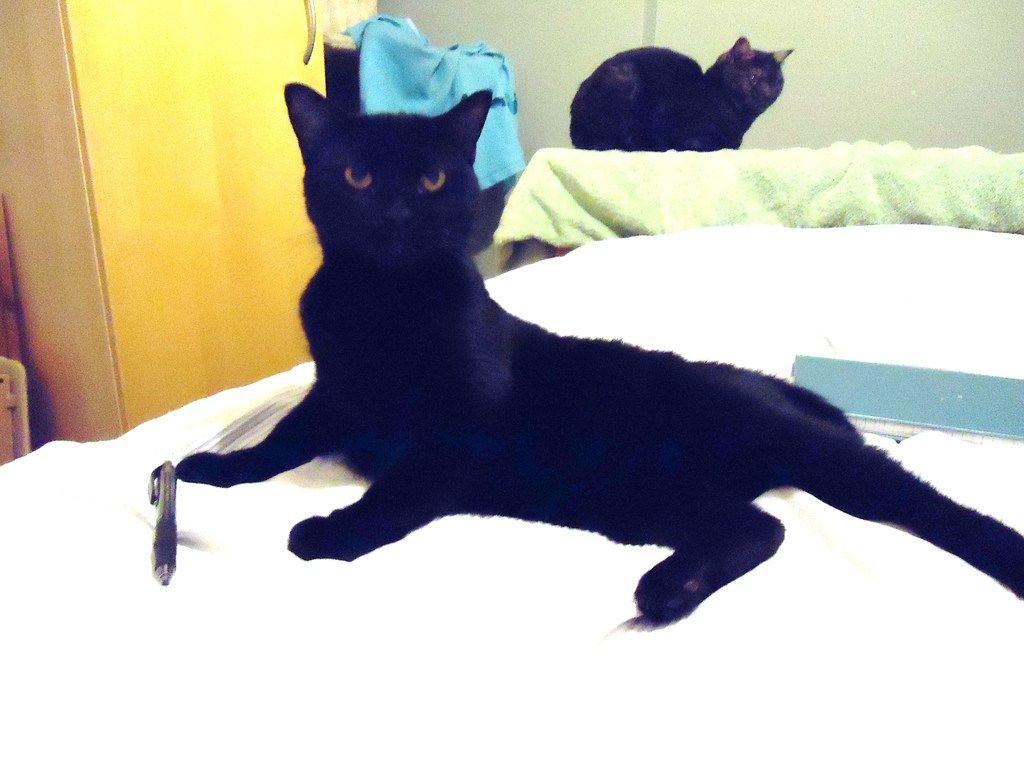 Sofia and her sister Ava came to live with us in 2008, at seven weeks old. I had wanted to rescue an older cat, but, disqualified by location I started looking for kittens. I'd decided on a black girl 'and a sister' and there they were, the two girls from a litter of five, one well grown, big eyed grey tabby and her scrawny, runty, lastborn black sister. In fact she was so scrawny, her first family had named her 'Batman'. Over time her sister became lanky and waif like, and Sofia became big and solid and muscular, and then later still, decidedly rotund.
She was a 'proper cat', wanting attention only at times and on her terms, not so keen on laps and being held, but loved a tummy rub and a fuss. Loved being brushed. One of her favourite places to hang out was the sink, and when I was in the bath she enjoyed having me 'groom' her with a wet hand. She had a long standing antagonistic relationship with Indigo, from which both appeared to derive much satisfaction. Sofia wouldn't stand for the Tonks picking on quiet, shy Ava either, rushing in with the most unladylike of language. Sofia was fussy about her food, growing stout on a strict diet of lots of kibble and the occasional cheese and chicken Dreamie.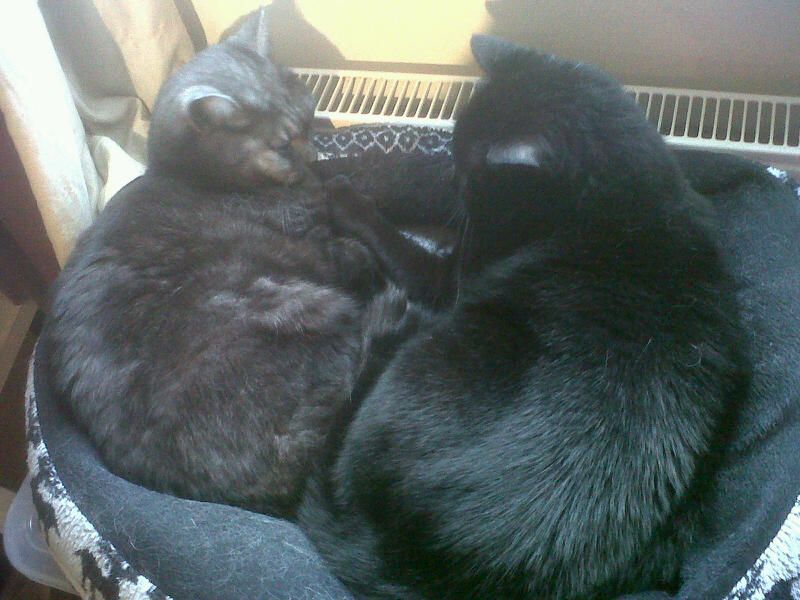 Ava and Sofia were both quite independent cats, despite being littermates, but occasionally cold weather would prompt a snuggle. More often though you might find them on separate ends of the same bed, together, comfortable in each other's company, but not on top of each other. A different bond than the Tonks', but no less strong. Theo is no respecter of personal space, and would often flump down on Sofia, but she would quickly detach herself and move a half metre or so away, tail swishing at his impertinence.
Despite her runty beginnings, Sofia was hardly ever off colour, had perfect teeth and was strong and robust, so it was a great surprise for her to become ill. She developed a fast growing lump on her lip, and in the few days between ringing the vet and going in for an appointment it became apparent she had a swollen gland as well. Her sister had had a couple of bouts of 'rodent' ulcers in her youth, so we crossed our fingers and hoped for the best, but the testing showed an aggressive cancer in both sites, with a very poor prognosis.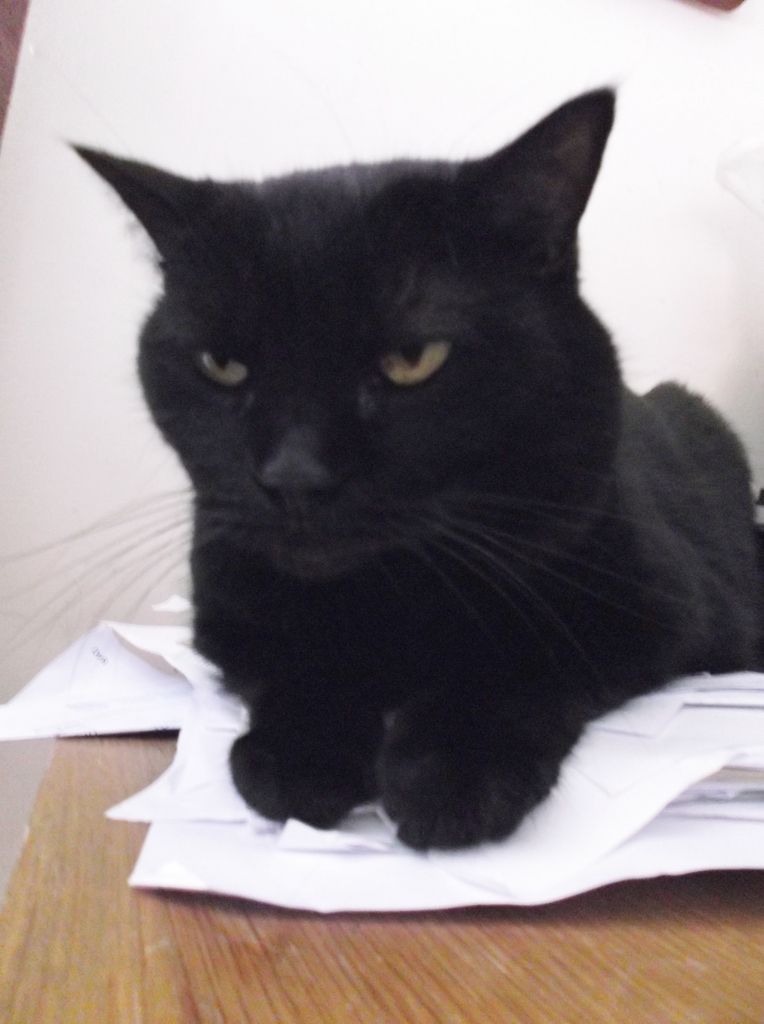 The site on the lip was situated ideally, in that it was able to be completely removed, giving her a new lease of life. The lymph tumour, although massive and inoperable, never seemed to give her any discomfort until right at the end. Even yesterday she was busy doing her Sofia things with much enjoyment. But she was losing ground, having trouble eating, and on Monday night for the first time winced and pulled away as I petted her on the tumour side. She was given two months. She gave us four, a long and unexpected summer. She'd done enough.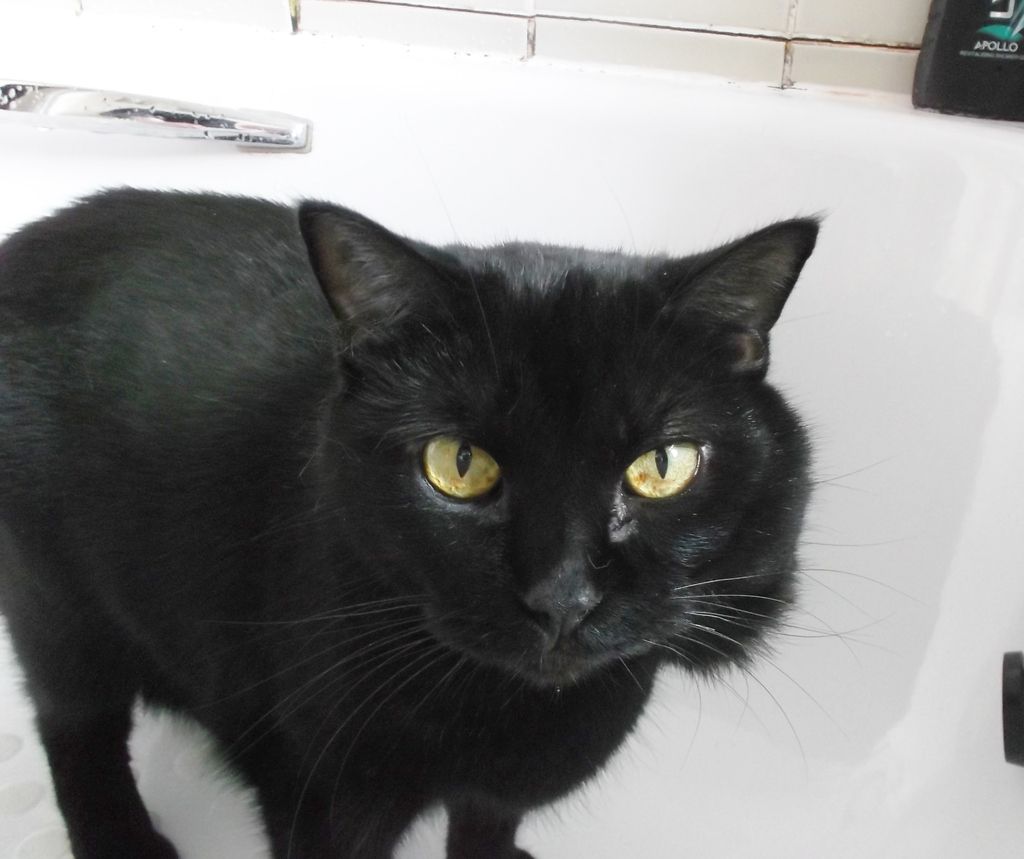 Goodbye darling. Thank you.